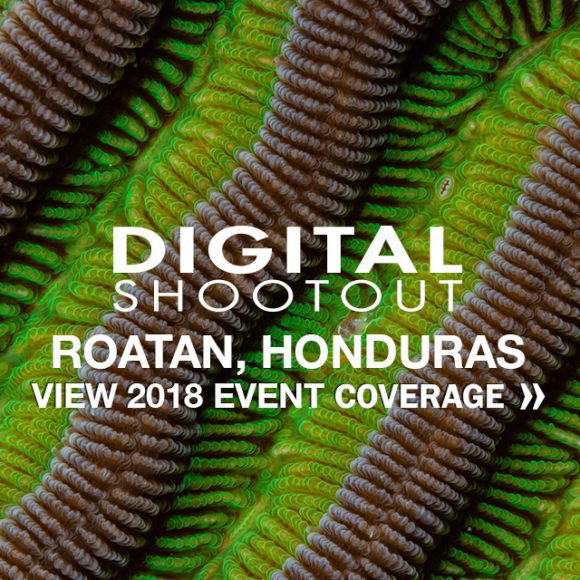 The 2018 Digital Shootout held at Coco View Resort in Roatan, Honduras event coverage is now live! A weeklong plus workshop for underwater photographers and videographers wanting to improve their shooting and editing skills in a friendly and fun learning environment. Participants also have the added bonus of trying out the latest underwater camera systems and accessories while diving, and a non-competitive photo and video contest awarding awesome prizes.
Joel and Jen's first experience with the Digital Shootout was in 2008 as participants. Joel was fortunate and skillful enough to be awarded two firsts in the wide-angle categories, resulting in an amazing trip. The following year, we were added to the staff of the event. Ten years later, the Digital Shootout remains our favorite time of the year!
To get the flavor of this high-energy learning event for underwater image-makers, check out Joel's Day-in-the-Life video!
The Digital Shootout event coverage website is designed and developed by Newmediasoup, LLC. The event production is a collaborative effort of the many industry pros that attend the event each year.
Image: © Steve Ratts – All Rights Reserved